Arctic Blue Handmade Ceramic Earrings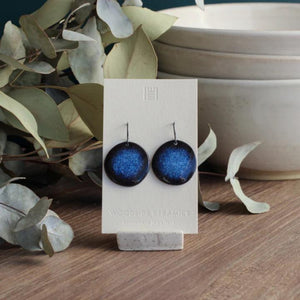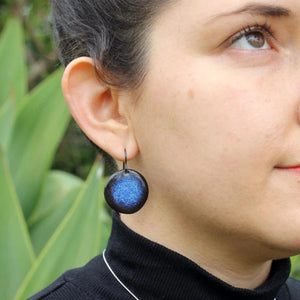 These earrings feature a brilliant blue speckled glaze on a luscious black clay background. 
Made on the Sunshine Coast.
Shaped by hand, twice fired, and hand glazed.
To clean ceramic surface use a soft cloth dipped in warm soapy water. 
Earrings feature a dark hued niobium ear wire fixture for sensitive ears and durability. 
- 40mm total earring length - Ceramic Pendant  - 25mm diameter - 2mm thick
*Dimensions and pattern may vary slightly as these are handmade.