Forget-me-not Gift of Seeds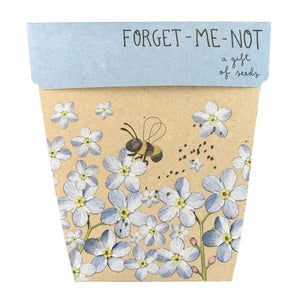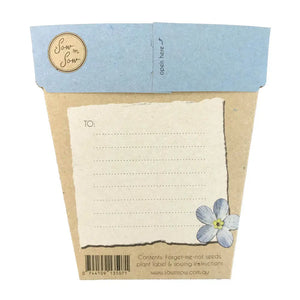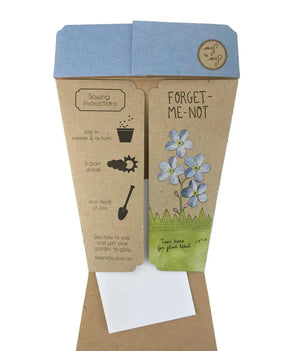 Our gorgeous, eco-friendly gift that grows. This forget-me-not's are sweet & tiny blue cottage garden flowers.

They're easy to grow, these seeds can be sown in part shade and are equally as happy in pots or in the garden. Flowers will bloom in late winter and early spring.
Illustrated by Melbourne artist Daniella Germain, this Gift of Seeds is designed and made in Australia, printed on 100% post-consumer waste recycled card and plastic free.
Features:
• Greeting card and gift combined
• Recycled envelope, seeds and plant label included
• Great gift for posting (requires two postage stamps)
• Australian made
• Plastic free
• 100% recycled and recyclable