Homegrown Healthy Living Book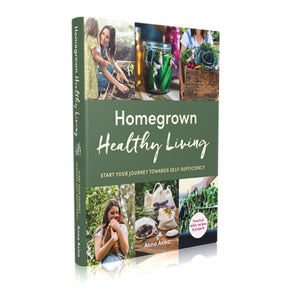 How you live matters.

Taste the homesteader's lifestyle and discover the regenerative benefits of living from the ground up.
​
This book is full of down to earth ways to integrate back-to-basic, regenerative practises that can change your life – and our world – for the better.
​
Find inspiration to reclaim your health and wellbeing, spark your sense of adventure to try something new, and learn practical skills to become more self-sufficient. Through Home Grown Health you'll find that a well-nourished, resilient life is easy to achieve. available to anyone as you learn from the past, to benefit your future.