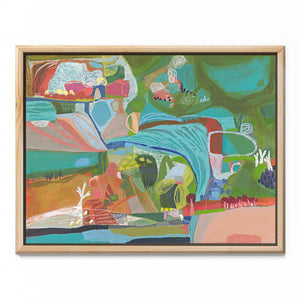 Oak framed print on canvas. Size including frame is 114 x 152cm. Limited edition of 15. This print is number 14/15 and comes with a Certificate of Authenticity.
This is the very last print of "Looking Out Noosa". Number 15/15 has been sold. Number 14/15 is still available. 
'Looking Out Noosa' by Lisa Morgan Art features on the cover of the cookbook, Cook Noosa 
A complimentary copy of Cook Noosa cookbook is included with the purchase of this artwork.